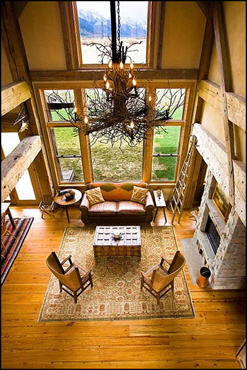 Dale Lehmer, owner of Antique Woods and Colonial Restorations (AWCR), has been working with antique barns and homes all across America for 45 years now. He started working full time taking down barns in the early 70's to sell the siding and beams that became popular for home restorations at that time. Over the years, he has literally dismantled over a thousand barns, log and timber-frame homes, churches, covered bridges, train stations, privies, and other assorted sheds and early structures.
After several years of dismantling and studying these structures, he completed the cycle and started rebuilding them as homes, offices, stores, art galleries, mills, horse barns, wedding venues, movie houses, and many other creative re-uses of these magnificent historical artifacts. Over the years his firm has helped to design and rebuild hundreds of barn-home conversions, timber frame additions and numerous antique log homes and other colonial structures.
Today, due to his age, Dale has several experienced independent firms that do the dismantling of the frames that Dale then purchases and brings to his shop in Upstate NY for cleaning, repairs, adaptations, and future sales.
Dale's love and knowledge of early structures and antique woods are clearly evident if you take the time to browse through our photo section of just a small portion of the work that he has done over the years.
Today there are hundreds, perhaps thousands of folks in the barn and reclaimed lumber business, some of whom were Dale's understudies over the years. Dale's uniqueness comes from his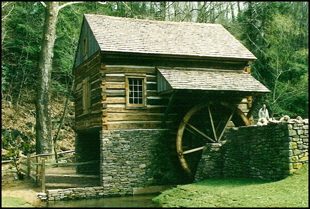 experience, knowledge, and skill that he has developed from a lifetime of dedicated work and passion for saving these wonderful old structures.
Dale and his crew can help you find a truly magnificent barn frame or a log house, and work with you on conceptual design and drawings for home conversions and other creative uses that can then be taken to your architect or engineer for review, and final drawings and stamping, which generally will be necessary before you will be able to get your building permit and start construction.
Antique Woods also has a large supply of other antique lumbers, including wide plank flooring and wall sheathing that we can provide for you to get the exact look that you are after.
We invite you to look through this web site and discover for yourself if our company could be of service to you. Although some of our work has been for the rich and famous, over the years we have attempted to keep the prices within a range that is affordable for the Main Street Americans.
And there is perhaps even a better way to discover if Antique Woods is the firm you would like to use for your design and building needs - give Dale a call and talk with him personally
(315-286-4847). He is always happy to talk about barns.
Thank you, and we hope you find a lot of this information useful.
Dale Lehmer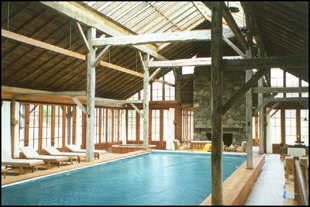 Click on these links if you are interested in reading more information about some of our cost saving measures and building strategies - responsible tolerance - we use in our construction projects to help keep them affordable. Also check our other web site - Barn Home Designs, which talks about the importance of design for your barn home conversion.
Below are two recent articles on Dale and Antique Woods & Colonial Restorations. Below is a link to a featured article that was published in John Deere Homestead Magazine. The article follows a barn frame from dismantling to erection from Ontario Canada, to its final destination as a home in Union, SC. Click here to read the article.
This next article that was featured in The Globe and Mail out of Canada. It is a heartwarming story of a young lady who grew up playing and creating wonderful memories inside of this Canadian barn and follows the barn's journey to its new site in Pennsylvania. Many years later this now older women makes the trip to visit her barn at its new home, as a home, and reflects on all her wonderful childhood memories. Click here to read the article

"My wife and I were looking for a truly extraordinary barn frame to build our future home around in Jackson Hole, Wyoming. We approached Dale with this challenge in mind, and he diligently set out to find just the right one to satisfy our structural and aesthetic requirements. I'll never forget the "crane day", as Dale likes to call it, watching him and his spirited team raise the Ancaster barn once again on our property to create a new chapter in our lives. The craftsmanship and attention to detail Dale brings to the table is only rivaled by the original barn builders themselves. We just couldn't be any happier with our experience with AWCR.
John Holland, Jackson Hole WY